FY2019-FY2021 Mid-Term Management Plan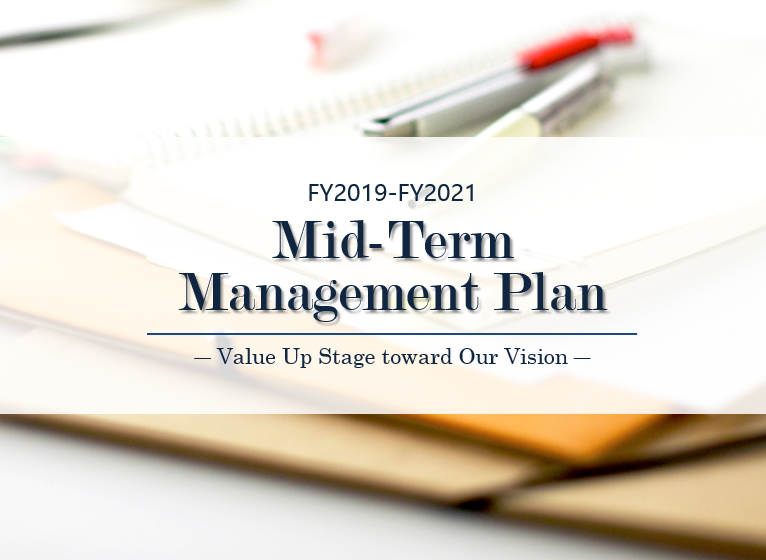 Vision
We position FY2019-FY2021 Mid-Term Management Plan as "Value Up Stage" in which we promote our management strategies from back-casting perspective toward our Vision to increase added value.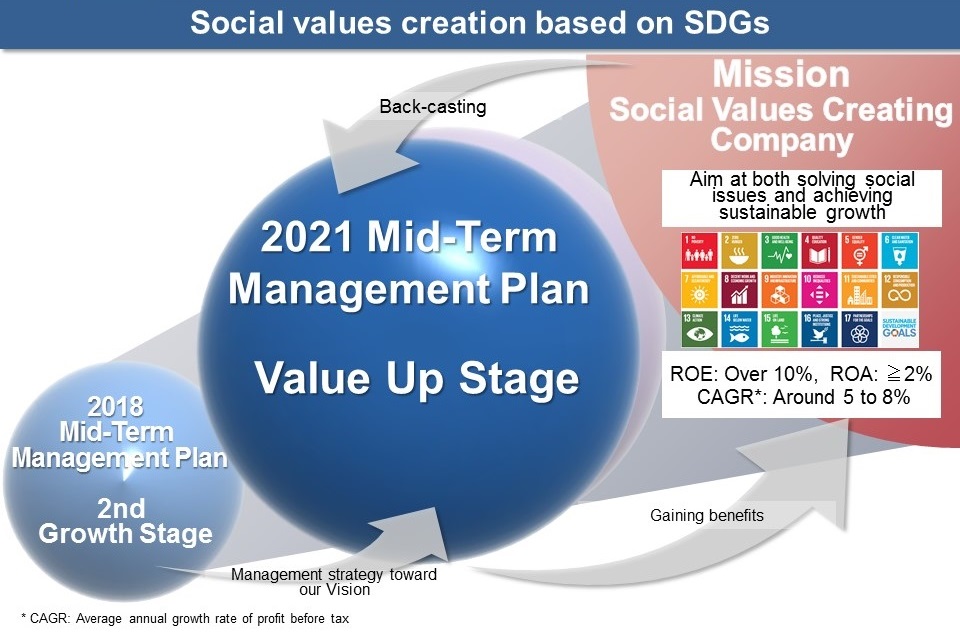 Highlights of FY2019-FY2021 Mid-Term Management Plan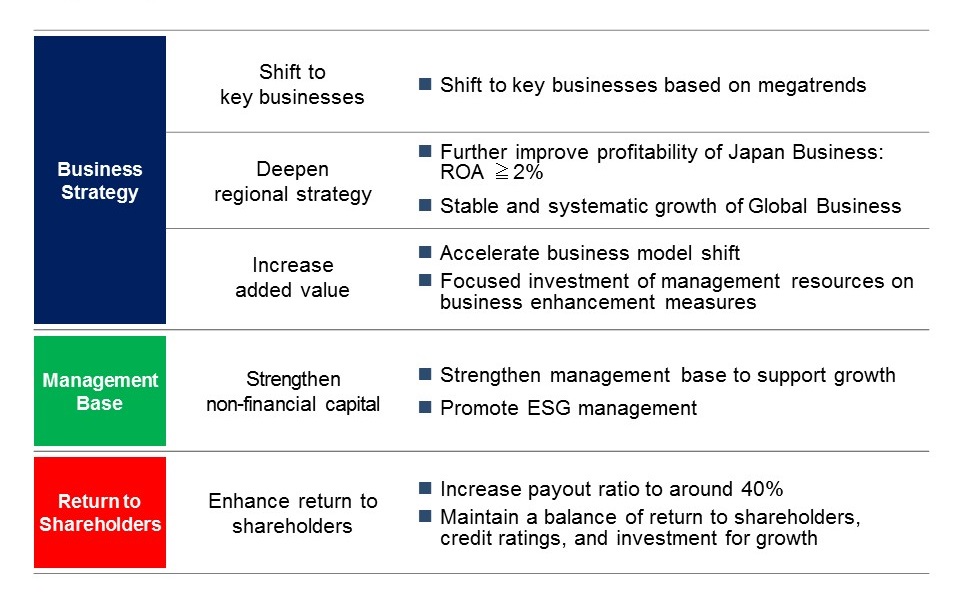 Key Businesses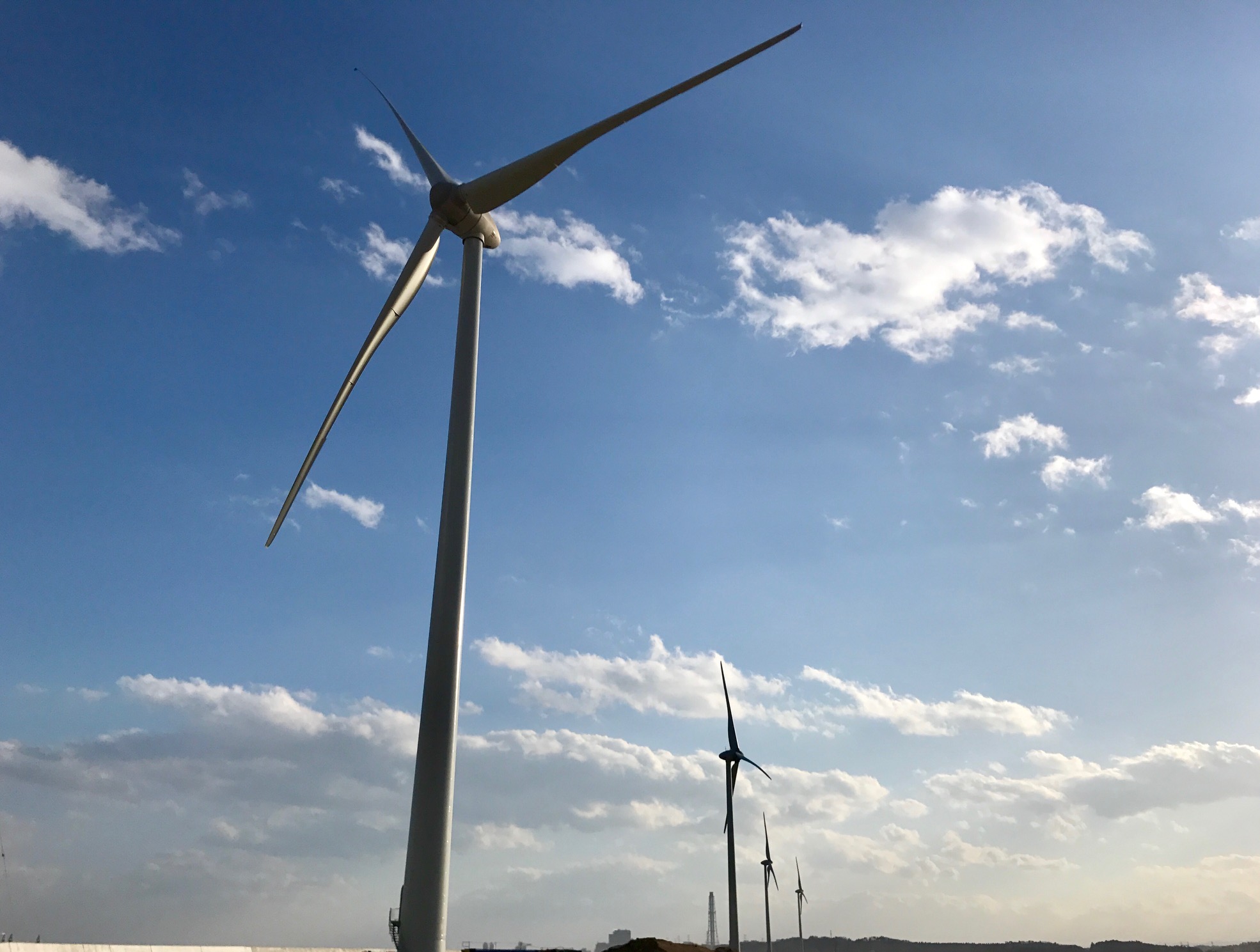 Environment/Energry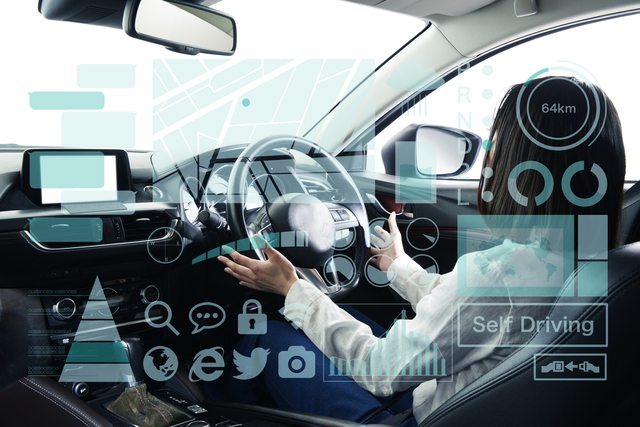 Mobility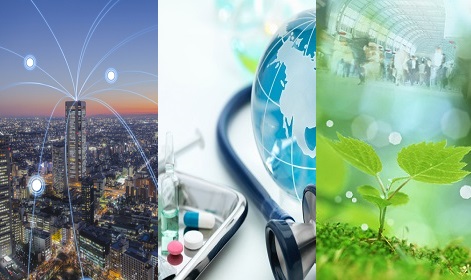 Life
(Infrastructure and Urban Development/Healthcare/Food/Agriculture and Lifestyle)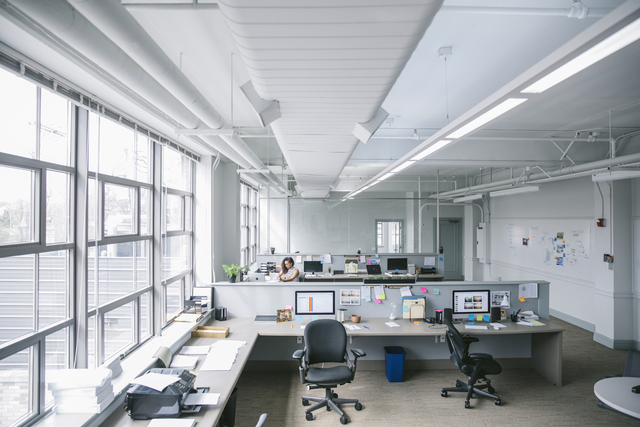 Sales Finance
Increase Added Value
Collaboration with Partners

・Collaborative Creation with partners in high value-added business models.

Shift of Business Model

・Shifting to services and commercialization and their combined business beyond finance field.
・Transformation into an multiple solution provider of supply chain, with keywords such as "Connect," "Get Together," and "Bear Fruits".

Business Enhancement

・Focused investment of management resources on business enhancement strategies including M&A, R&D, and DX.
ESG Management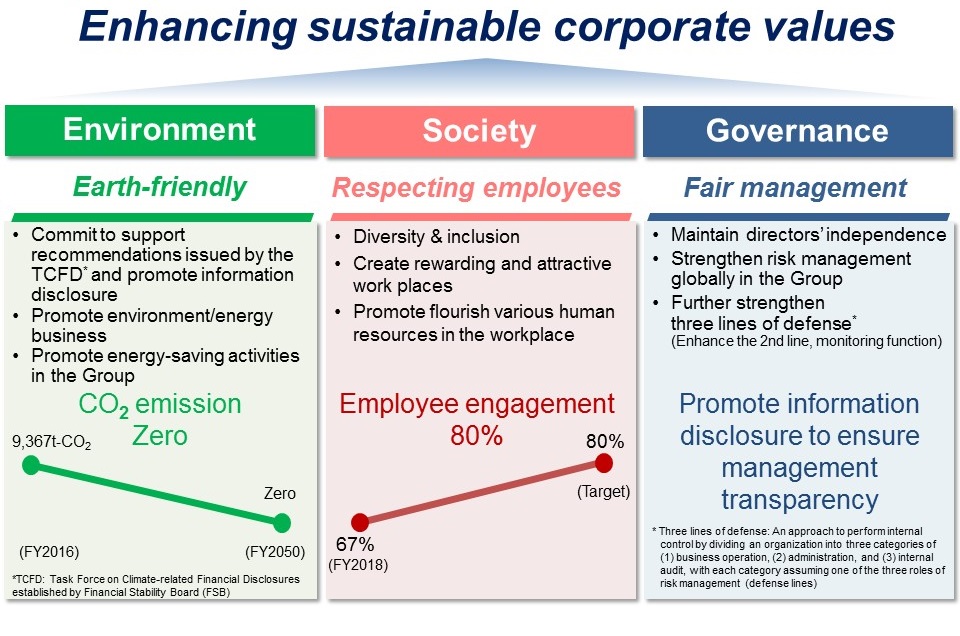 Enhance Return to Shareholders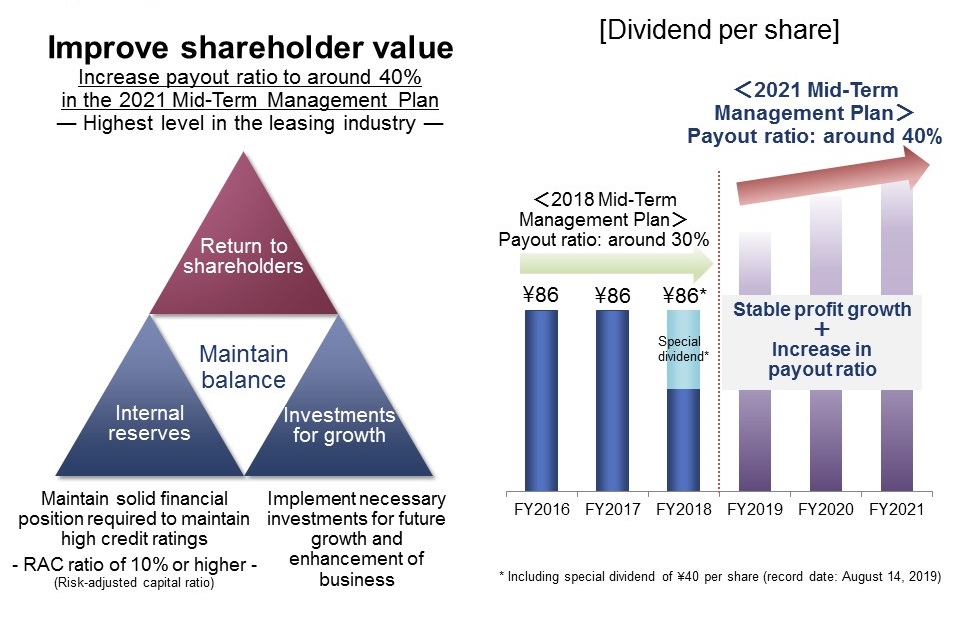 Financial Targets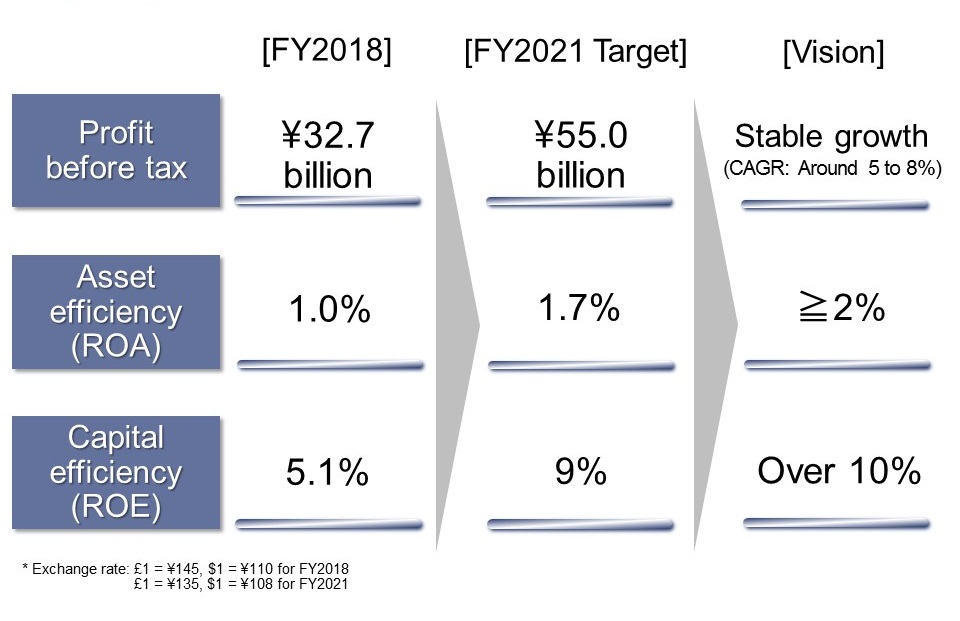 Please refer to the following presentation material for more details regarding "FY2019-FY2021 Mid-Term Management Plan".