Sustainability Promotion Framework
Sustainability Promotion Framework
Efforts toward sustainability—among them, protecting the global environment, respecting human rights, and embracing diversity—are an essential responsibility to society that corporations should fulfill. To continue to survive, corporations must pursue long-term growth while gaining the trust of their stakeholders by engaging in business activities that seek to resolve environmental, social, and economic issues.
With this fundamental understanding, and to lead and promote sustainability-based management, the Company established a Sustainability Committee in April 2021 to serve as an advisory body to the Executive Committee. By doing so, we aim to better contribute to the realization of a sustainable and prosperous future.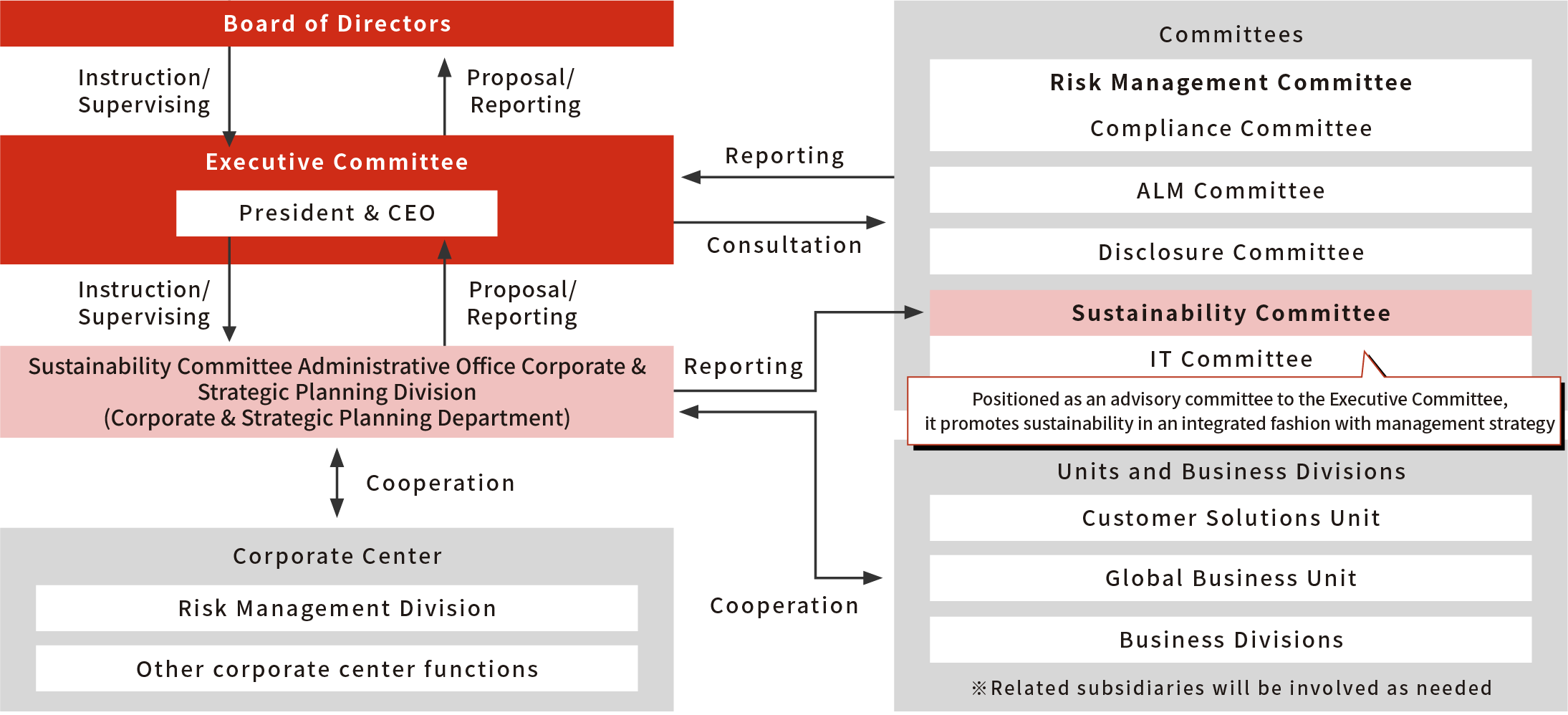 Structure and Activities of the Sustainability Committee
The Sustainability Committee is chaired by the Head of the Engagement Division, and generally meets every six months. Its members comprise Executive Officers in charge of business departments and the corporate center, including the President & CEO.
The committee implements a wide range of activities—including checking the progress of activities and the level of achievement of targets in non-financial sectors, deliberating over new activities, and discussing non-financial indicators—and reports the results to the Executive Committee and the Board of Directors.